by J.Charles Coughlin

Last fall, my wife Patricia and I were talking about a Scottsdale Bond questions. I was wondering aloud if voters in Scottsdale, who hadn't passed a bond issue in many years, really cared about maintenance to increase their taxes. She replied, "Oh honey, every woman in Scottsdale knows the value of maintenance." I laughed out loud and come November she was proven correct. The bond issue to maintain some of Scottsdale's infrastructure passed overwhelmingly.

I was reminded of that conversation recently when it was revealed that:
43% of Arizona's major roads are in poor or mediocre condition
Traffic fatalities on Arizona's rural roads are the third highest in the entire nation
Arizonans are twice as likely to die on a rural road than all other roads in the State

Funds used to maintain Arizona roads and highways mostly come from either vehicle license taxes or a gas tax. A gas tax is a use tax, every time you drive your car, you should be paying a little bit to maintain the roadways you're using. Arizona has not increased this use tax since 1991, nearly 30 years ago.

Here's what I looked like in 1991, when I went to work for Grant Woods in the Attorney General's office, and here's what I look like today.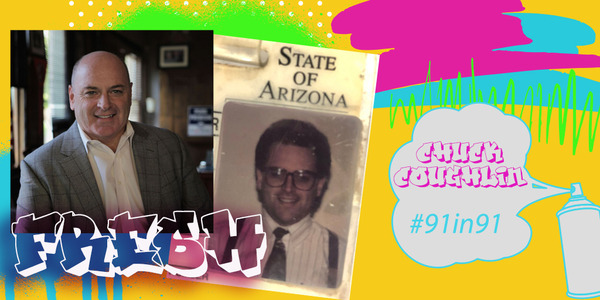 Yes, while I ponder the coifed hair, mob looking suspenders, and glasses of yesteryear with my bald head and suit today, I can honestly say, "Yes, a lot has changed since 1991." For more hilarity, you can visit www.91in91.com !

Over the past 30 years, Arizona has built more new freeway miles than most, if not all, metro areas in the United States. Over the past 28 years, 48 other States have increased their fees, while revenue for maintenance in Arizona has fallen by over 70%.
But wait a minute, you might be thinking that we have some pretty great roads in Arizona. And you would not be wrong about that. In fact, Governor Ducey has committed substantial resources to the state's transportation infrastructure. Last legislative session, Governor Ducey committed nearly $150 million to expanding and modernizing our state roads and highways, including the I-17 corridor and U.S. 95 in Yuma, as well as funding for roadway preventative maintenance. Moreover, the state just opened the Loop 202 Pastor Freeway – the largest construction project in Arizona.
This year, Governor Ducey continued this commitment to new construction in his State of the State address earlier this month calling for a $28 million investment to accelerate the widening of I-10 between Phoenix and Tucson, . He said, "Our budget puts the pedal to the metal, with the construction of a new six-lane bridge over the Gila River. This replaces a 56-year-old bridge. 62,000 people drive over it every day. That's 23 million a year. So let's break ground ASAP."
In addition to the Governor's budget item, Representative David Livingston has proposed improvements to our state transportation system that includes $35.2 million for bridge improvements and $238.6 million in widening and interchange improvements. The total investment would be $273.8 million in one-time expenditures.
Both should be applauded for their incremental efforts to expand and improve our transportation system. However, for every road that is widened and every lane mile that is added, one thing becomes more and more painfully clear – building new roads is sexy and politically appealing; maintaining them is not.
Last week at the House transportation committee meeting, ADOT explained that the revenue gap to address the 25-year needs of highways including preservation, modernization and expansion is $30.5 billion. That means, the projects proposed by the Governor and Livingston fill less than 1% of the total funding gap as estimated by ADOT.
ADOT also explained that while the number of lanes in Arizona have increased by 32%, the purchasing power of the state's gas tax has dropped by 48%. Maintenance costs are expected to more than triple over the next 30 years. If nothing is done, we will have a cumulative maintenance shortfall of more than $7 billion in Maricopa County alone.
Seriously, with the exception of Pete Rios and Art Hamilton, we just don't look that good today as we did in 91.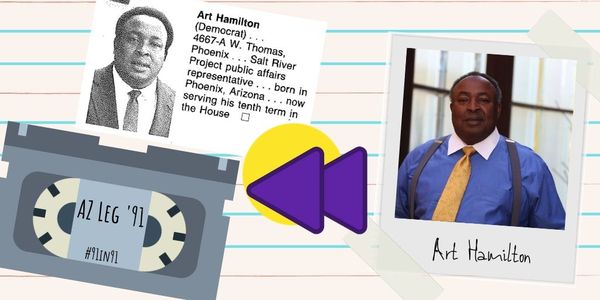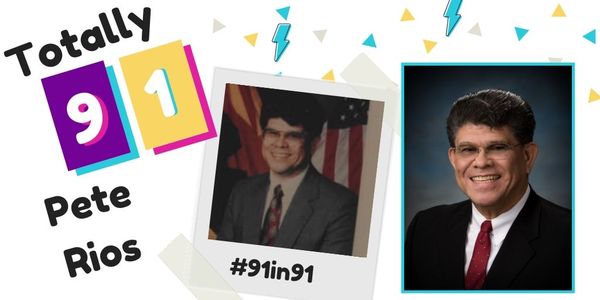 Maintenance is the dull and boring work of going to the gym every day, going to the dentist regularly to get your teeth cleaned, and getting an annual checkup with your doctor. I know, that is not fun stuff. But let's be adults, shall we?!
There is no way around it. Road maintenance in Arizona is dramatically underfunded. We know that these types of budget surpluses will not last forever and if we want to continue to thrive, we must find an ongoing solution to maintain what we have.
Otherwise, upcoming transportation plans like the extension of Prop 400 will have no choice but to place the lion's share of the proposed revenue into maintenance. The result would be very few – if any – new freeways and roads could be built in the next 20 years. It would irresponsible for planners to continue to build things with no way to maintain what we have.
Arizona's fuel tax is 18 cents per gallon – one of the lowest in the country. If it had been indexed to inflation, it would be 33 cents per gallon today. Even more, because maintenance revenue is currently tied to only gasoline use, hybrid, electric, and alternative fuel vehicles are not paying their fair share for the roads they use.
We need a solution that will help fix what we have, make our roads safer, and maintain them into the future. The State of Arizona estimates that our state's population will grow by another 1 million in the next 10 years and increase to 10 million by 2050. If we don't do something now, it will only get worse.
These are the inescapable conclusions:
There is no economy without good transportation. Nearly everything gets to a consumer by use of our roads. Poor roads and insufficient capacity reduces economic competitiveness. We have been blessed by an Arizona electorate willing to increase sales taxes to pay for new roads and we are currently blessed with a robust economy providing tax revenues to pay for one time projects.
But here's the question: Do Arizona voters care enough to increase a use tax to pay for the maintenance of the incredible urban system we drive on today and to improve the deadly rural highways that are the third most fatal in the entire country? Will legislators give Arizona voters a chance?